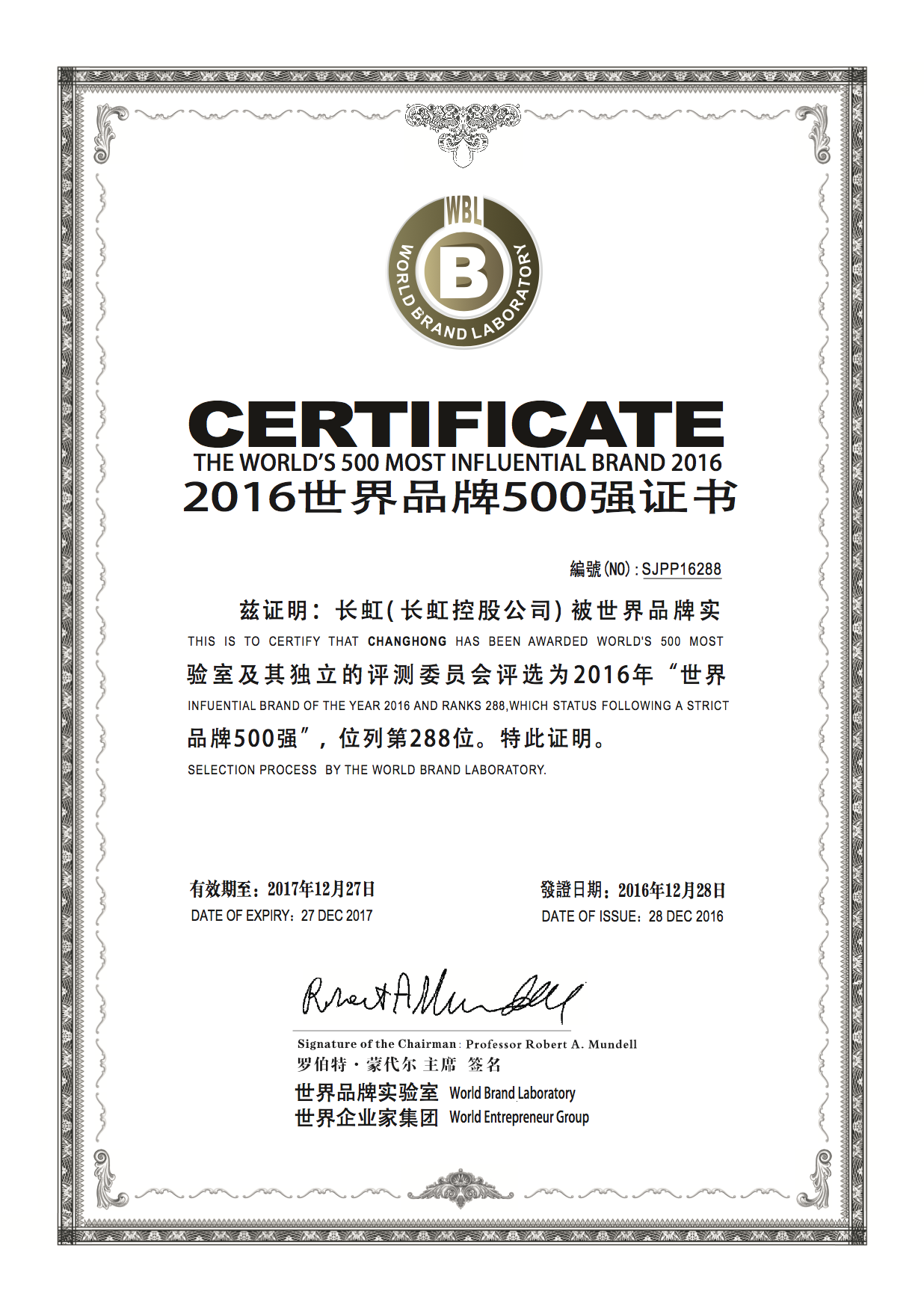 CHANGHONG Brand value in 2017 is US$19.4 billion.
Ranked in the World's Top 500 Most Influential Brands for 11 years.
---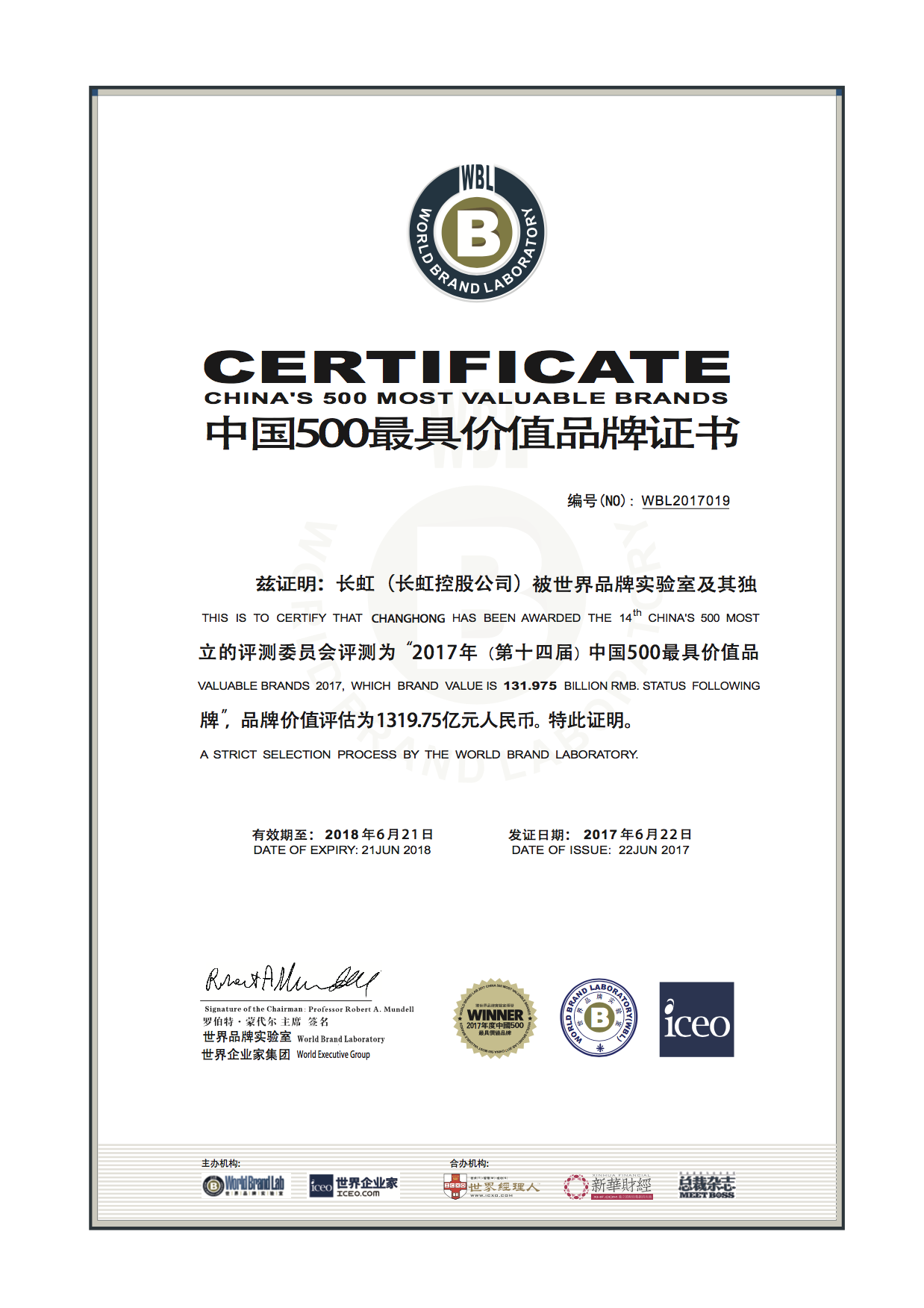 China's 500 most valuable brand, based on the financial data, brand strength and consumer behavior analysis of the annual report shows Changhong brand value reached 113.175 billion yuan, steady growth for many years.
---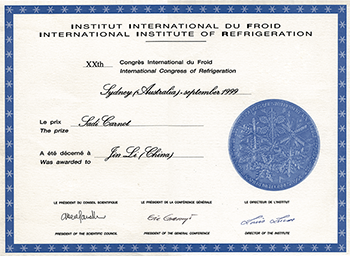 INTERNATIONAL INSTITUTE OF REFRIGERTIONA
International Congress of Refrigiration